Hand Carved Bowls and Fruit
Hand carved burl wood bowls with natural edge and fruit, approx. 2 feet (approx. 60cm) in diameter. ALL of the fruit are the natural colour of the wood. NO PAINTS OR DYES ARE USED.
Prices for the fruit begin at just £12.00 (US$23.00). Favourable pricing is available on larger quantities. C U.S. Dollar prices shown on this site may vary slightly, up or down, due to currency fluctuations.
Click on an item of fruit in the fruit bowl to view larger example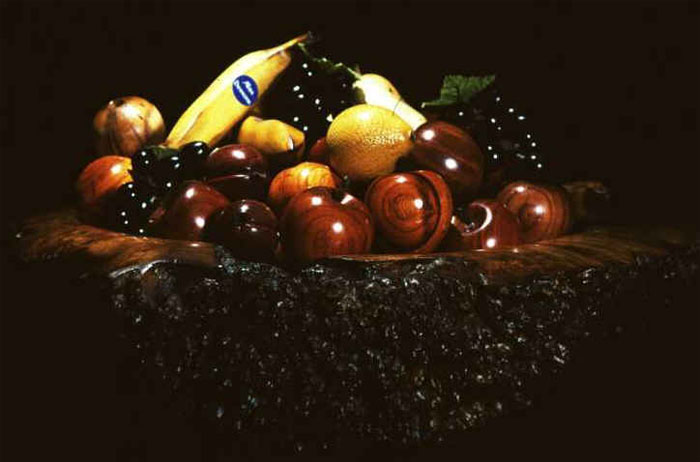 Burr Elm Fruit Bowl